Greg Bishop hosts Saturday Session with Bishop every Saturday from 3 to 7 pm CST on 970 WMAY (listen live online). Tonight: RNC Sham with special in-studio guests who were in Tampa last week, an intense News on the March, The Fed, precious metals and the market, and the--something a bit different--first installment of an interview with David Liebe Hart.
"The main thing that I learned about conspiracy theory is that conspiracy theorists actually believe in a conspiracy because that is more comforting. The truth of the world is that it is chaotic. The truth is, that it is not the Jewish banking conspiracy or the grey aliens or the 12 foot reptiloids from another dimension that are in control. The truth is more frightening, nobody is in control. The world is rudderless."
-- Alan Moore
"I agree with Alan Moore to a degree; The conspiracy are those that take advantage if the chaos, profiting in power and treasure while bringing about their brand of order."
-- Greg Bishop
RNC Sham
A video compellation of how Ron Paul got screwed
The establishment got what they wanted--an establishment candidate who only provides lip service to the ideals of liberty and freedom, yet at the same time will calls for action against Iran and starts picking fights with Russia.
The National GOP did work into their platform Audit the Fed, a move towards support of the gold standard and opposition to proposed bans on high capacity clips.
Sadly though, it appears the major players won't directly address the real symptoms and impacts of what is taking place domestically and abroad.
The disservice they did to Congressman Ron Paul hurts. The liberty movement has always said the rEVOLution was never about Ron Paul, it was about the message of true freedom. But after seeing the establishment pettily exclude the longtime republican representative from the stage to speak and how they wouldn't even "officially" acknowledge his delegates, it really does hurt to see what the PARTY is doing.
No longer is the media attacking Paul. They're much to happy to point out how petty the GOP has become! What does this say about the dried up, stiff party? They're more concerned about "party purity" than moving along the parallels of liberty while working to obtain true conservative and limited government.
We'll discuss the happenings of the Republican National Convention, the blockade of any other voice and the rules now in place that make it nearly impossible for dissenting voices to take part. Have fun with that, GOP!
We'll also be joined by two in-studio guests who were in Tampa at the convention--one went to Paulfest, the other protested the RNC.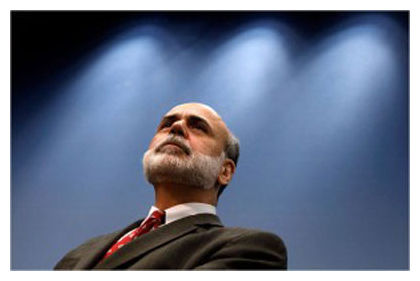 Precious metals and Bernanke
News on the March
There's so much going on, we'll devote the second hour to a news blitz like none other. Be it stories of "Sovereign" citizens and the courts, hundreds of UK's Elite Troops and Syria, the Navy Seal book and the Pentagon, drone strikes in countries we're not supposed to be in, voter ID struck down in Texas, the approaching one-year anniversary of the Occupy Wall Street movement, fluoride coming to Springfield's water (again) and more--we'll get out as much as we can!
The Fed and precious metals
Obi Ben Wan Bernanke came out this week and gave the strongest hint yet that Quantitative Easing Three is coming out soon. At almost the exact same time he talked about how the Federal Reserve should intervene in our economy because it is continuing to stagger, the precious metals market reacted where gold and silver increased to highs they haven't seen in months (latest numbers here). At 5 we'll be joined by Michael Schussele to go in depth to the gutty works of what QE3 could mean, how it will affect precious metals, the market and the value of the dollar, and more.
Something a bit different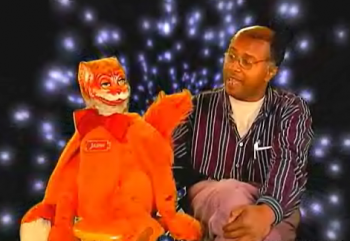 David Liebe Hart
This show is serious, there's no question about it. But every once in a while there's gotta be a reprieve from reality for a steady dose of an original concert or theatre performance or an art display that will capture you imagination or maybe just a cartoon or a hilarious and unique comedy troupe. The latter is where David Liebe Hart falls in, but he's such a deep and multi-layered person.
I first saw Liebe Hart on an episode of the Adult Swim (Cartoon Network/Turner Broadcasting) Tim and Eric Awesome Show Great Job.
Tim and Eric built around them a group of characters that are beyond what is genuine. Be it a celebrity look alike like "Jon Depp" or "Whoopsi Goldburg" or street performers and icons of Los Angeles Public Access David Liebe Hart, the moments captured are entertaining, riveting and unpredictable! And, for the next few weeks we'll experience some of that unpredictability with the first of several segments with street performer David Liebe Hart. Not familiar with him? You're about to be! He's going to be performing with his punk band at The Black Sheep Cafe September 28th.
Go beyond
Is there a past Saturday Session you missed? Be sure to check out the recent archives. Want to get some classic Saturday Session podcasts? Contact Bishop at bishop@wmay.com. You can also check out Bishop's video work on YouTube, follow him on Twitter, connect with him on Facebook and even find him on Planet Infowars.
Comments?