Third time wasn't a charm for an ordinance that several aldermen said would simply reinforce the city follow state law when it comes to destruction of public records.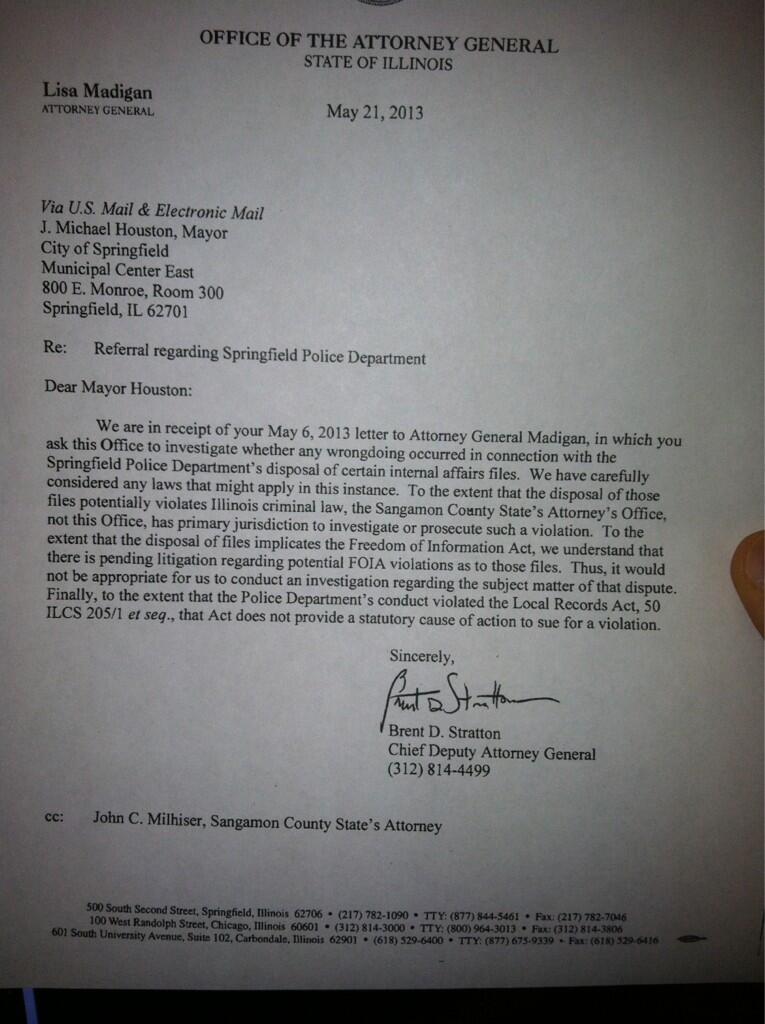 A picture of the Attorney General letter. Click to enlarge.
The ordinance from Alderman Sam Cahnman was a resolution that said the city would have to get a certificate of destruction before destroying records, as state law requires.
Mayor Mike Houston provided the tie breaking no vote.
Another measure that requires the mayor to sign changes in collective bargaining agreements passed the council.
However, aldermen moved to hold off on passing an ordinance that requests the Illinois Attorney General's office investigate the destruction of public records that were requested through FOIA.
A spokesman with the city says a letter from the AG's office indicates they will not investigate. The city provided a copy of the letter.
The three ordinances were requested after police internal affairs files requested by a newspaper reporter were destroyed.
The reporter is suing the city over the destruction of those files.